News
2021-07-14
Korea Baseball Organization suspends season following spree of COVID-19 cases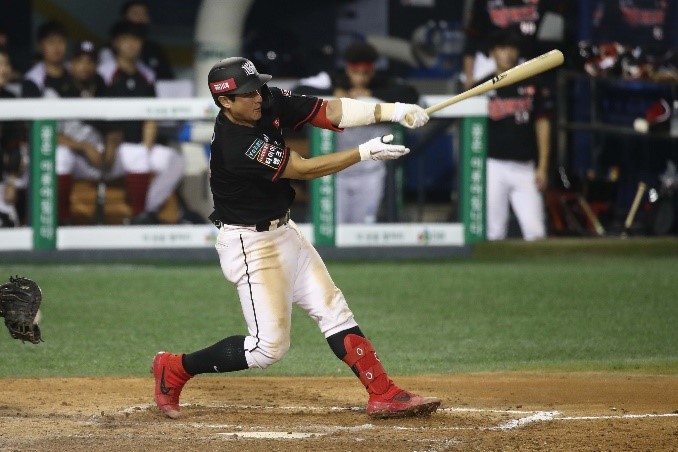 • Tuesday, 13 July 2021
An emergency Board meeting with the chief executives of the KBO's 10 clubs was held yesterday in South Korean capital Seoul, with a decision being made to postpone all games this week.
From there, the KBO is taking an already-agreed break for the Tokyo 2020 Olympics on from Monday (July 19) to August 9.
Teams have played 74 to 80 games so far in the 144-game regular season.
Yonhap News Agency reports that there have been five confirmed cases of COVID-19 involving two clubs - the NC Dinos and the Doosan Bears - since Friday (July 9), causing multiple games to be called off.
The KBO first cancelled two games on Thursday (July 8) after a guest at a Seoul hotel used by the Dinos and the Hanwha Eagles during their road trips tested positive for COVID-19.

Two Dinos tested positive on Friday, causing their game with the Kiwoom Heroes to be called off, as was the Bears' game with the LG Twins.
Further games involving these teams were cancelled when more cases surfaced and players were deemed close contacts.
Two Bears players tested positive for coronavirus, while 17 of their team mates and 14 coaches were regarded as close contacts; three Dinos players tested positive, with 15 players and 10 coaches also being viewed close contacts.
Postponed games are expected to be put at the end of the regular season, which is set to conclude on October 8.
With the KBO suspended, South Korea's pre-Olympic training camp will begin early.
The KBO and the K-League - South Korea's top football league - decreed earlier this month that stadiums in Seoul and its neighbouring regions would be empty due to a rise in COVID-19 cases.