News
2021-06-01
Tokyo assembly committee votes down petition to cancel Olympics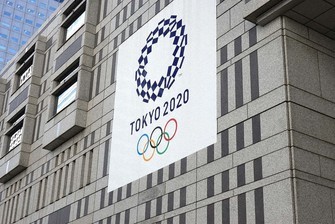 (May 29, The Mainichi)
TOKYO -- The Tokyo Metropolitan Assembly's Education Committee on May 28 voted down a petition by an individual calling for the cancellation of the Tokyo Olympics and Paralympics scheduled for July, with a majority of assembly members voting against it.
The metropolitan assembly groups Tomin First no Kai, or Tokyoites First, which occupies the largest number of seats, the Liberal Democratic Party and Komeito voted against the appeal, while the Japanese Communist Party (JCP) and Constitutional Democratic Party of Japan (CDP) casted yes votes.
Those living outside Tokyo can also submit a petition to the metropolitan assembly, and a resident of neighboring Saitama Prefecture had appealed to the Tokyo assembly to cancel the games. The petition called for the cancellation of the games on the grounds of the strained medical system due to the coronavirus pandemic as well as the risk of an explosive rise in infections. It also asked that leftover funds as a result of the cancellation be used for the relief of residents.
While voting against the cancellation, the Tokyoites First group suggested that options including holding the games without any spectators at the venues and re-postponement be considered as possibilities. Meanwhile, the JCP and CDP expressed their opinion that under the current circumstances it would be difficult for the games to go ahead.
The Tokyo Metropolitan Government responded that it would "further brush up coronavirus countermeasures before the games."