News
2021-05-29
Japan's state of emergency measures extended until five weeks before Olympics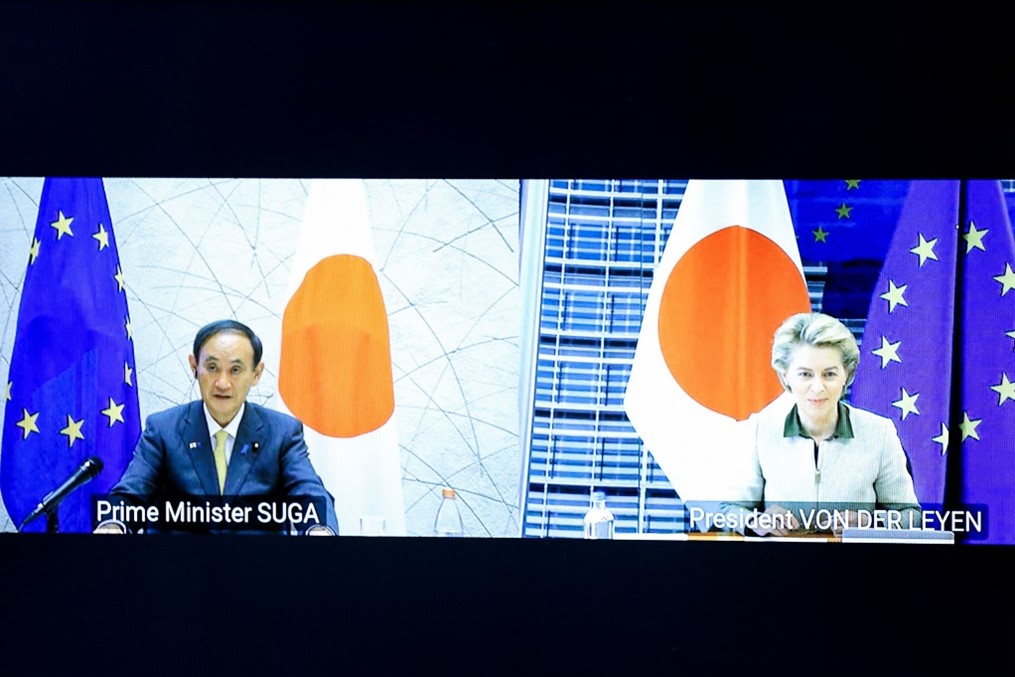 Friday, 28 May 2021
Japan's Prime Minister Yoshihide Suga has confirmed state of emergency measures will be extended to June 20 in nine prefectures, with the Tokyo 2020 Olympic Games due to begin a little over a month later.
The COVID-19 measures had been scheduled to expire on Monday (May 31) in Tokyo, Aichi, Fukuoka, Kyoto, Hyogo, Hokkaido, Hiroshima, Okayama and Osaka.
They have now been extended to June 20, the same date the state of emergency is scheduled to end in Okinawa.
Tokyo 2020's Opening Ceremony is looming large on July 23.
"Today, we have decided to extend the deadline of May 31 to June 20 for priority measures such as state of emergency and prevention of spread," Suga said at a press conference.
"The number of newly infected people nationwide has started to decrease since the middle of this month.
"However, the situation is still unpredictable.
"Infections are declining in Tokyo, Osaka, but the number of newly infected people is still at a high level.
"In Osaka, the sickbeds continue to be tight.
"In Hokkaido and Okinawa, the number of infected people continued to increase, and we decided to extend it under these circumstances."
The measures include restrictions on department stores and cinemas, as well as limiting restaurants to a closing time of 8pm.
Spectators at sporting events remain capped at 5,000 people or 50 per cent of the venue's capacity.
Local officials in the areas under the measures can implement stronger restrictions.
Japan reported more than 4,100 new cases yesterday, continuing a gradual decline from a high of more than 7,000 recorded on May 8.
Tokyo's reported cases yesterday stood at 684, a decline of 159 from a week earlier.
The number of critically ill patients is reportedly at record levels in Japan.

The extension of the state of emergency measures is expected to push back a decision on whether domestic spectators can attend Tokyo 2020 until the end of June, with overseas fans already banned.
The extension will also increase debate over whether the Games can take place safely, with public pressure increasing on Suga.
The Japanese Government has insisted the Games can be held, with International Olympic Committee vice-president John Coates last week saying they can go ahead during a state of emergency.
Japan has faced criticism for its slow vaccination rollout, but Suga said at his press conference that around 400,000 vaccinations were now taking place each day.
A reported 11.2 million doses have been administered in Japan to date, with more than three million people, or 2.4 per cent of the population, fully vaccinated.
Japan has stepped up its inoculation process by opening vaccination centres in both Tokyo and Osaka.
The Japanese Government is looking to fully vaccinate all residents aged 65 or older - about 36 million people - by the end of July.
Doses of the vaccine developed by Moderna are set to be administered at the centres after it was approved for use in Japan by the country's Government last week.
European Council President Charles Michel yesterday held a virtual meeting with Suga, with the bloc pledging to deliver at least 100 million doses to Japan this year.