News
2021-05-02
Manoj Fernando of Sri Lanka Baseball/Softball awarded prestigious Japanese Decoration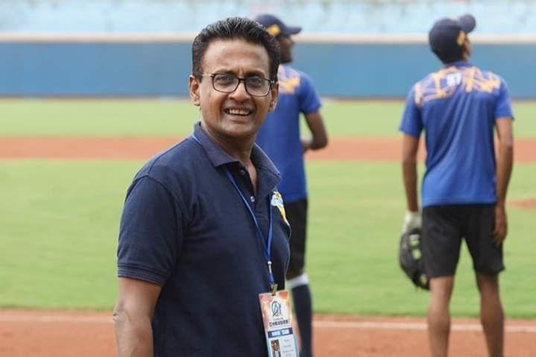 On 29th April 2021, the Government of Japan made public the recipients of "The Order of the Rising Sun", conferred by His Majesty the Emperor of Japan on foreign nationals who have made distinguished contributions to enhancing friendly relations with Japan.

Mr. Manoj Fernando, Executive Vice President of the Sri Lanka Baseball/Softball Association
(SLBSA), made invaluable contributions to strengthening bilateral relationship between Japan and Sri Lanka through promoting baseball in Sri Lanka, which was successively supported by Japan Overseas Cooperation Volunteers (JOCVs). Reputed baseball player himself, Mr. Fernando, over the past three and a half decades, has dedicated himself to developing the skills and techniques of coaches and players in various capacities of the SLBSA, while endeavoring to make baseball a popular sport in Sri Lanka. Mr. Fernando's relentless efforts have shaped the national team to excel in the international stage, which earned two consecutive victories in the West Asia Baseball Cup, including the one held in Sri Lanka in July 2019.