News
2021-04-22
Indonesia back on field with U-15 and U-18 National Baseball Championships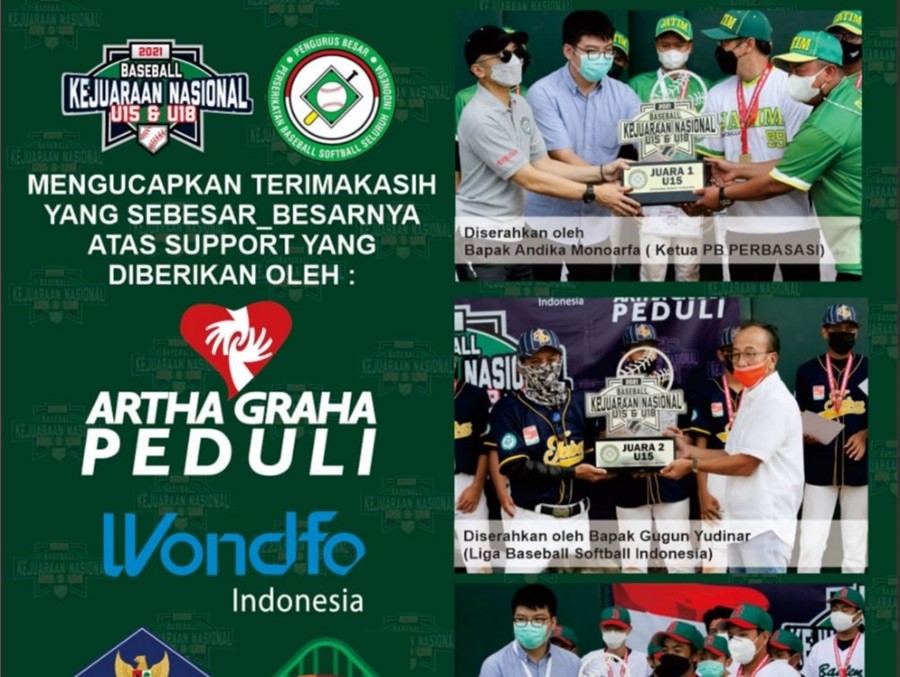 14/04/2021
Banten and East Java won the two titles.
The U-18 and U-15 Baseball National Championships marked the return to the field for the Indonesia Baseball and Softball Federation (IBSF), after activity was restricted because of the COVID-19 pandemic.
The Province of Banten won the U-18 National Championship. Bali finished second, while East Java placed third.
East Java won the U-15 National Championship. West Java finished second, and Banten finished third.
IBSF stated through a press release that "everyone was able to follow all the health protocols" and expressed "a big thank you" to the participating provinces.
The tournaments were played from 27 March to 8 April.
Indonesia is currently 43rd in the WBSC Baseball World Rankings, 33rd in women's softball and 23rd in men's softball.