News
2021-04-02
Internal Tokyo Olympic docs suggest up to $2,700 allocated per day for each venue official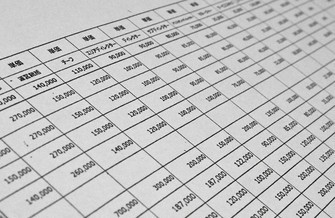 April 1, 2021 (Mainichi Japan)
TOKYO -- As much as 300,000 yen (about $2,700) per person per day was estimated for spending on contracting companies running venues for the 2020 Tokyo Olympic and Paralympic Games, according to evidence in internal documents from the events' organizing committee obtained by the Mainichi Shimbun.
While the Tokyo Organising Committee of the Olympic and Paralympic Games maintains that the consignment fee estimate it drew up were "numbers for consideration," and that there was no way it placed orders for these amounts, the actual figure spent has yet to be publicly disclosed. With its invisible budget, Olympic spending continues to swell.
At the Tokyo Olympics, 339 events in 33 sports will be contested at 42 venues across nine prefectures nationwide. Each venue requires staff to fulfill duties including guiding spectators and responding to the media, and the organizing committee entrusts the work to private companies.
The documents obtained appear to have been created before March 2020, ahead of the decision to delay the games by a year, and they present a scenario in which a "full event" is held without controls on audience numbers.
A total of nine firms are named as taking on the work; they are primarily major advertising firms including ADK Holdings Inc., Dentsu Inc., Tokyu Agency Inc. and Hakuhodo Inc. Cerespo Co., which manages other companies' in-house sports events, is also among the involved businesses.

Internal documents used to estimate the budget for personnel costs are seen in this image taken on March 30, 2021. (Mainichi)
The units for personnel spending are listed in a document that starts with a role referred to as "unified operator" -- which appears to be equivalent to a section management-level employee at a private firm. In all, 10 employment rankings, including "Chief," "Director" and "Service Staff" are then split into different classifications. Each of them has what appears to be a "base cost" specified, with 140,000 yen (about $1,265) allocated to a unified operations employee, 110,000 yen (some $994) to a chief, 90,000 yen (around $813) to a director, and so on.
The consignment fees come to a total of about 16.39 billion yen (around $148 million) for the 42 venues, a price that appears to be around over 10% higher than the amounts envisaged by the organizing committee.
Among them, costs for managing the services at Musashino Forest Sport Plaza in the Tokyo suburban city of Chofu came to around 530 million yen (about $4.8 million), with a daily 300,000 yen to be spent on unified operators, and 200,000 yen (some $1,807) on chiefs and directors.
The company managing the venue also oversees three others, and at each the maximum amount allocated for personnel is 300,000 yen. A PR official at the company provided a written response regarding the human resources costs, which read, "We cannot reveal anything as we have a confidentiality obligation with our client."