News
2021-03-09
CTBA, CPBL boost collaboration in bid to qualify for Olympics and win baseball gold medal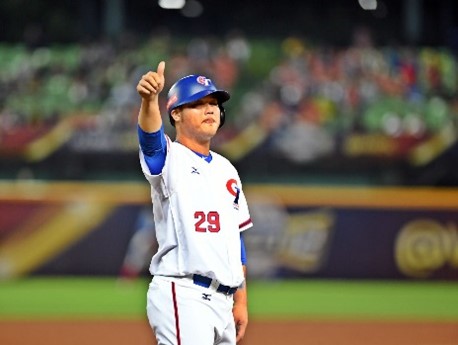 05/03/2021
Chinese Taipei baseball leaders have their eyes not only set on qualifying for this summer's Olympics Games, but also winning the gold medal.
Chinese Taipei Baseball Association (CTBA) President Jeffrey Koo met with Chi-Chang Tsai, the commissioner of the professional baseball league CPBL recently at CTBA's headquarters.
The two leaders discussed the upcoming roster selection of the Chinese Taipei Baseball Team, the training camp organisation, and the hosting of the WBSC Olympic Baseball Final Qualifier to the Tokyo Olympics.
The meeting resulted in an agreement that will boost cooperation between the two baseball entities ahead of the Olympic qualifier. CPBL will be in charge of selecting the Chinese Taipei Baseball Team and everything related to on-field operations and logistics. CTBA will be in charge of the relations with the WBSC, including the accommodation of WBSC's tournament officials and staff, and relations with the local government.
CPBL and CTBA leaders jointly expressed their wish not only to see the Chinese Taipei squad participate in the Tokyo Games Olympic baseball tournament, but also to win the gold medal.
The WBSC Baseball Final Qualifier -- which will award the sixth and final berth into the Tokyo Olympic baseball event -- will be staged at Taichung Intercontinental Baseball Stadium and Douliou Baseball Stadium in Douliu City. The participating teams are world No. 4 Chinese Taipei, No. 6 Australia, No. 9 Netherlands, No. 22 China and the second- and third-place teams from the Americas qualifiers.
CTBA and CPBL are both Members of the WBSC.