News
2021-03-04
Japan preparing to host Tokyo Games without overseas spectators: sources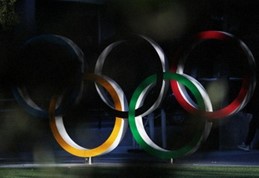 TOKYO March 3, 2021 (Mainichi Japan)
-- The Japanese government has begun preparations to host the 2020 Tokyo Olympic and Paralympic Games this summer without accepting overseas spectators.
A final decision will be made within the month in cooperation with bodies including the International Olympic Committee, according to a number of individuals involved in the discussions speaking on March 3.
The move toward the decision has been made in light of public concerns regarding the spread of the coronavirus. Officials are continuing to investigate the possibility of holding the games with domestic spectators and considering how many visitors would be allowed in the venues.
In a December 2020 interim report compiled together with the Tokyo Metropolitan Government and the Tokyo Organising Committee of the Olympic and Paralympic Games, the Japanese government proposed settling issues such as upper limits on the maximum numbers of spectators and visitors from overseas by spring 2021, based on the state of COVID-19 infections.
While countries such as the United Kingdom are making efforts to speed up the rollout of vaccines, mutant strains of the virus are spreading in Europe and other parts of the globe. Under such circumstances, the Japanese government has focused on beefing up border control measures with top priority on ensuring the games can go ahead this summer.
A source close to the government told the Mainichi Shimbun, "Under current circumstances, we cannot accept spectators from overseas."