News
2021-02-08
Suga stops short of calling for Mori to resign as public sours on Olympic chief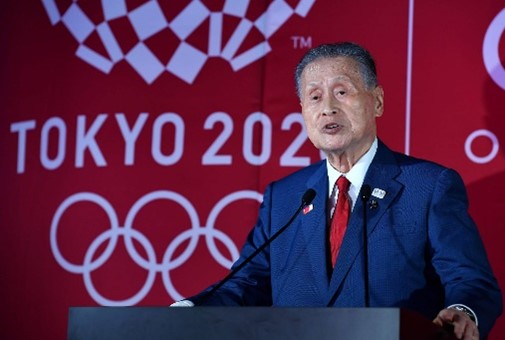 • KYODO, STAFF REPORT  Feb 8, 2021
Prime Minister Yoshihide Suga said Monday that sexist remarks by Olympic chief Yoshiro Mori are not in line with Japan's national interests, but stopped short of saying he should resign, even as a poll over the weekend found about 60% of people in Japan believe Mori is "not qualified" for the top job.
During a debate at the Lower House Budget Committee, Suga said Mori's comments last week that women talk too much at meetings were "not desirable for national interests."
But when an opposition party lawmaker asked Suga to push Mori to step down after a wave of criticism both at home and abroad, Suga declined to insert himself into the controversy and insisted that it is not up to him to decide Mori's fate.
"This is a matter for the Tokyo Organizing Committee of the Olympic and Paralympic Games, an independent organization, so the government believes decisions related to the remarks should be made over there," Suga said.
A Kyodo News survey found Sunday that 59.9% believe Mori is not qualified for his role as the head of the committee, while 32.8% said they were unable to say whether he is qualified or not.
The weekend telephone survey showed that just 6.8% of respondents believe Mori is "qualified" for the job.
The survey also found that 47.1% think this summer's Tokyo Olympics and Paralympics should be postponed again due to the coronavirus pandemic, while 35.2% believe the games should be canceled and just 14.5% say the event should be held as planned.
Meanwhile, the approval rate for Prime Minister Yoshihide Suga's Cabinet, which has been hit by a series of scandals since it was formed in September, fell 2.5 percentage points from last month to 38.8%, according to the nationwide poll.
Suga and the Tokyo Olympic organizers have insisted that the games will open this summer following a one-year postponement, but the global health crisis continues to cloud those prospects.
With less than six months until the opening of the Olympics, the sexist comments about women by Mori, an 83-year-old former prime minister, have triggered a backlash at home and abroad.