News
2019-02-26
WBSC President Fraccari to hold talks with Bach after baseball-softball snubbed for breakdancing by Paris 2024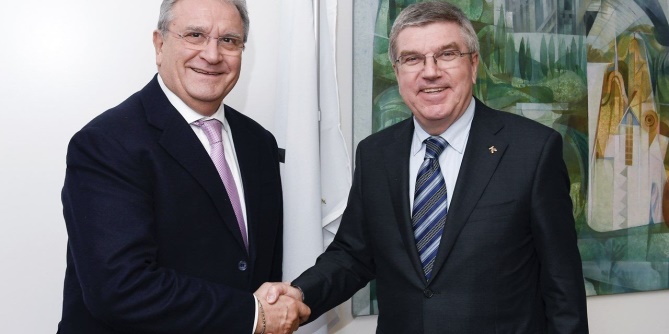 (InsidetheGames Monday, 25 February 2019) Talks between the Presidents of the International Olympic Committee (IOC) and World Baseball Softball Confederation (WBSC) are due to take place in Lausanne tomorrow following the decision by Paris 2024 to overlook the sport in favour of breakdancing.
WBSC President Riccardo Fraccari tweeted "I will have a meeting with the president of IOC Thomas Bach and I will discuss the theme of the future of Softball and Baseball in the Olympic Program". Baseball and softball made their debut in the Olympic Games at Atlanta 1996 but were dropped after Beijing 2008.
They have been restored for Tokyo 2020, however, as Japanese organisers chose it as one of five additional sports to be added to the programme along with karate, skateboarding sport climbing and surfing. Skateboarding sport climbing and surfing have all been retained by Paris 2024 but baseball-softball and karate have been overlooked and breakdancing controversially added.
Fraccari had made it a priority his sport being retained on the programme for Paris 2024 but, unless the IOC Executive Board of Session overturn the decision, it looks like he will be disappointed.
Fraccari tweeted.
"I want to congratulate these sports.
"I also guarantee that WBSC remains committed to boosting the growth of baseball-softball in France and around the world."
Fraccari is now set to turn his attentions to Los Angeles 2028, where baseball-softball is widely expected to be included with the final of the baseball held at Dodger Stadium.
"As WBSC we continue to believe our inclusive, accessible sports can serve to promote the Olympic values across the world," Fraccari wrote on Twitter.
"We will continue working with the Olympic Movement in the lead up to our spectacular Olympic comeback in Tokyo 2020.
"And we already focus on Los Angeles 2028."