News
2018-11-13
Philip LI was re-elected as the President of the Hong Kong Baseball Association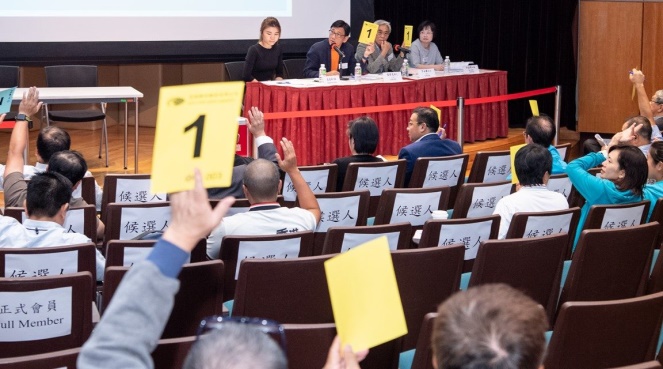 Philip LI Wing Kuen (李永權) was re-elected as the President of the Hong Kong Baseball Association (HKBA).  The 15 Board of Directors members were elected on Friday, 26 October, made their decision on Friday, 2 November. Mr Philip Li is one of the founding members of the HKBA. His term will last until 2020.

Andrew FAN Chun Wah, JP (范駿華太平紳士) was voted as the new Chairman, Director of Community Relations. Dave HO (何廸夫) is the new Secretary General and Dr. LAM Ho Yi (林顥伊博士) was voted the new Treasurer.

The Board will also have three acting Vice Chairmen: Sean AU Hok Leung (Elite Training-Director of Women's Elite Training), Patrick NG Kwong Yuen (Games) and Joseph LEUNG Tak Kwong (Promotion and Project).

These are the positions of the remaining Board Members of the Hong Kong Baseball Association: LUI Chun Pong (Financial Controller), Jose AU Wing Leung (Director of Coach Development), Raymond CHAN Tsz Yeung (Director of Men's Elite Training), Baron PUN Wo Sau (Director of Youth's Elite Training), CHEUNG On Kiu (Director of Open League), Sam LEUNG Ka Hon (Director of Schools Sport Promotion), Jonathan WONG Ki (Director of Umpire Academy-Umpire in Chief), CHAN Sze Leung (Director of Venue and Facility).