News
2018-03-02
JR-East, Japanese industrial league club, helps MLB free agents stay loose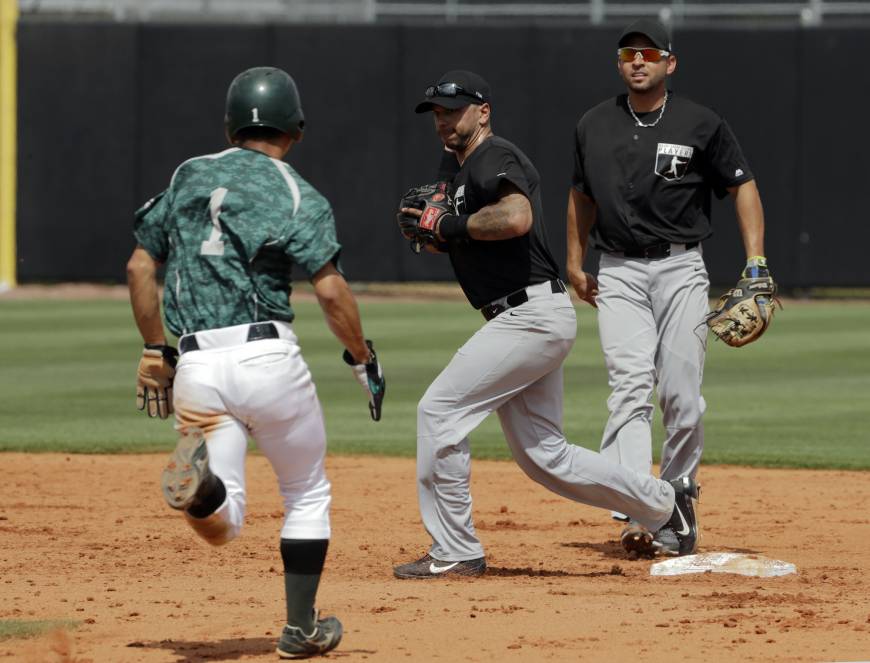 (THE JAPAN TIMES MARCH 1) – Tyler Clippard wore a black jersey with a white players' union logo and pitched hitless ball for two innings against industrial league players wearing the green shirts of JR East.
Thirty-eight players have attended the camp since workouts started Feb. 14. They wonder why they are on the outside while several teams have jettisoned veterans to fill a higher percentage of their roster spots with lower-salaried youth.
The players' association filed a grievance Friday against the Miami Marlins, Oakland Athletics, Pittsburgh Pirates and Tampa Bay Rays, accusing the teams of failing to appropriately spend revenue-sharing money.
This camp is similar to the one run by the union at Homestead, Florida, following the end of the 1994-95 strike. Dave Gallagher attended then as a player and signed with Philadelphia. Now he is a coach under manager Bo Porter.
Baseball's labor contract set restraints on signing bonuses for draft picks starting in 2012 and for international amateurs beginning last summer. The changes last summer, which included steeper penalties for teams exceeding the luxury tax threshold by more than $40 million, coincided with more teams deciding to rebuild their rosters with youth.