News
2018-02-20
Road to 1 Billion: WBSC joins China's popular Weibo social media platform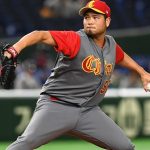 LAUSANNE, Switzerland  February 19 — The WBSC, baseball and softball's world governing body, today announced that it has launched an official verified account on China's popular social media network Weibo.
WBSC is looking to grow baseball and softball into a major global sport with a following of 1 billion people worldwide over the next decade, and the "Twitter of the East" represents nearly 400 million active monthly users to target and turn into fans and players of the bat-and-ball sport, particularly with a historic Olympic return coming at the Tokyo 2020 Games.
In neighbouring and Chinese-speaking Taiwan, baseball is already the national sport, and the official WBSC website in Chinese is among the most visited of our five languages.  According to the research from Swiss-based TSE Consulting, WBSC in 2017 was ranked one of the top international sports bodies on Twitter, which is not available in China.
"Baseball/softball has proven to be one of the most engaging sports on social media," said WBSC Marketing Director Masaru Yokoo. "Our marketing, communications and digital teams are excited to begin expanding our sport's awareness and social media presence, as well as the WBSC brand, in China via Weibo."
China Today recently reported that baseball is steadily becoming more popular and practiced in China with "the formation of more and more Chinese baseball leagues, [while] clubs have also seen an increasing number of programs teaching baseball to Chinese children."
To capitalise on the momentum, WBSC launched Mini Baseball Softball last December to further target China, Hong Kong, Macao and Taiwan, under the partnership of YY Sports, China's biggest sports chain, and PCG Bros, one of the largest sports marketing firms in Chinese-speaking Asia.
Major League Baseball (MLB) also recently announced a 10-year blockbuster partnership with Beijing Enterprises Real-Estate Group that will boost the number of baseball facilities and development centers in China.
China is currently ranked No. 22 in the WBSC Baseball World Rankings, and No. 12 in the WBSC Women's Softball World Rankings.