News
2017-09-29
Philippines' young guns banner team for Asian Baseball Championship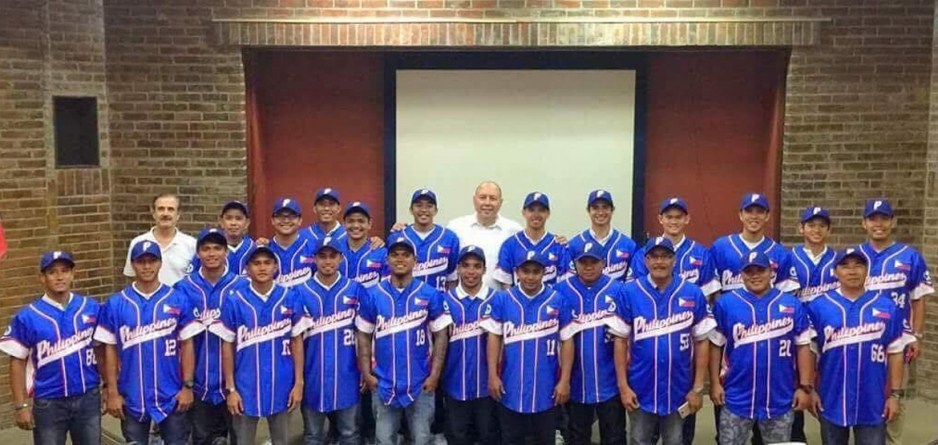 (September 28, 2017 Tiebreaker Times)Though the process of developing a world-class baseball national team will take some time, the Philippine Amateur Baseball Association (PABA) is making sure that the program will have a proper launching point, as the association will be sending over a team that is stacked with homegrown talent to the 28th Baseball Federation of Asia (BFA) Asian Baseball Championship from October 2 to 8 in New Taipei City, Taiwan.

"First of all, this is a long process, but we have to start it. With my involvement with PABA this year, one of our objectives was to comply with our international commitments, lalo na sa BFA," said PABA secretary general Chito Loyzaga.

"Yun lang muna target namin this year, to send a signal that we are here, alive and kicking, and that we are going to participate."

Beside its agenda of complying with Asia's international federation for baseball, PABA is also making sure that the products of the Philippines' grassroots baseball program will be given international exposure, far from their past initiative of calling back Filipino-foreigners to compose the national team.

The Philippine team, which has an average age of 22 years old, will be composed of players that are competing in the UAAP baseball tournament.

Representing defending champions Ateneo de Manila University are reigning UAAP Season 79 Finals MVP Paulo Macasaet (P), catcher Dino Altomonte, and infielders Javi Macasaet (2B) and Marco Mallari (RF). Also returning for national duty is shortstop Aids Bernardo, who last campaigned for the country during the 2016 World Baseball Classic Qualifiers.

The De La Salle University will be sending over reigning UAAP Most Valuable Player Iggy Escano (1B), Diego Lozano (1B, P), sophomore Geof Magsadia (LF), senior Kiko Gesmundo (3B, P), and alumnus Carlos Munoz (RF, P). The trio of Jerome Yenson (P), Erwin Bosito (CF), and Steven Manaig (C) are the Adamson University's representatives, while Alfredo de Guzman (C) and Clarence Caasalan (1B) of the National University made the team as well. Pitchers Ron dela Cruz and lefty Lesmar Ventura, both of whom were instrumental in the silver medal finish of the University of Santo Tomas last season, will play pivotal roles for the Philippines' bullpen.



"It's a young team. I heard that the average age is 22 years old. We are happy to see how they will perform," added Loyzaga.

Providing leadership to the young team are veterans Jarus Inobio (LF), Joennard Pareja (2B), Jennald Pareja (SS), Jonash Ponce (CF), Jon-Jon Robles (P), and Romeo Jasmin (P).

NU softball team head coach Egay delos Reyes will serve as the team's manager. UST head coach and legend Jeffrey Santiago, Adamson great Orlando Binarao, and champion coach Joseph Orillana of La Salle will compose the team's staff.

Not much is expected from this team in the competition, which also features world-ranked teams Japan, South Korea, and Chinese-Taipei. But Loyzaga shared to the team that the ultimate goal is to earn the respect of the region.

"I told the boys na, 'This is the top tournament in Asia and that you will face the top teams in the continent, including three of the top four teams in the world. Again, I am also an athlete like you, I always want to win but winning is not everything. If we don't win on the field, I hope all of you earn their respect as Filipino athletes and as the national team.'," he said.

The Philippines is part of Group A in the preliminary round together with hosts and fourth-ranked team in the world Chinese-Taipei (Monday, 6:30pm); Sri Lanka (Tuesday, 6:30pm); and third-ranked team in the world South Korea (Wednesday, 6:30pm).

The top two teams in the two groups will advance to the semifinals, while the bottom four will figure in placement matches.