News
2017-07-26
Development of Baseball in Nepal Received a Boost by Commendation to their support group
Club Laligurans, a baseball promoting group of Nepal, received Commendation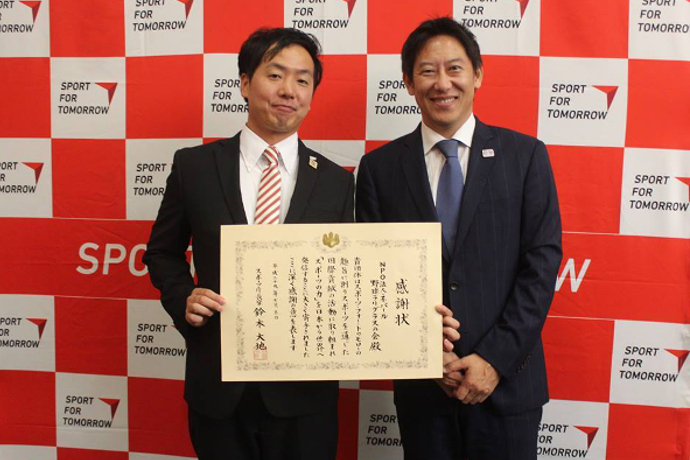 In recognition of efforts to promote baseball in Nepal since 1999, Minister Daichi SUZUKI of Japanese Sports Agency presented President Yohei KOBAYASHI of Club Laligurans a commendation certificate in Tokyo on July 5, 2017.
This is a part of "Sport for Tomorrow (SFT)" program of international contribution through sports by the Government of Japan toward 2020 Tokyo Olympic and Paralympic Games. Activities of Club Laligrance fit right into one of the SET's objectives "to help build a sustainable society thrive on adversity."
Club Laligrance cooperated reconstruction of earthquake disaster in Nepal in April, 2015 and hosted baseball games of "Reconstruction Assistance to Nepal" in Kathmandu in April, 2016.
Nepal was represented by Secretary General Dipak Neupane of Nepal Baseball Softball Federation at the BFA Congress in Taiwan on July 3-4, 2017. Yohei KOBAYASHI and Hidetoshi SUZUKI of Club Laligrance also attended the event as advisers.