News
2016-12-02
WBSC
RANKED #1 GROWING SPORTS PAGE ON FACEBOOK PER GLOBAL SPORTS IMPACT
REPORT 2016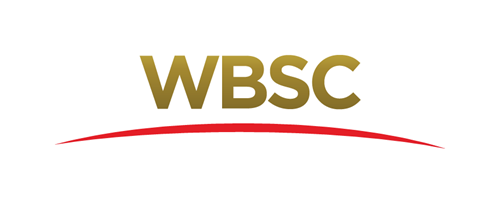 LAUSANNE, Switzerland -- The official Facebook page of the World Baseball Softball Confederation was the top sports page on Facebook in terms of year-to-year (%) follower growth from 2015 to 2016, per the Global Sports Impact (GSI) Report 2016 which analysed over 100 major world sporting events, international sports federations, sports leagues and multi-sport games across a series of indicators.

The social media index of the GSI report also rated WBSC third in terms of subscriber percentage growth on YouTube from 2015 to 2016.
Factors contributing to the success of WBSC social media campaign included streamlining international baseball and softball content under one WBSC Facebook page following the merger of the International Baseball Federation and International Softball Federation. The worldwide fan and media interest in WBSC's 2020 Olympic Baseball and Softball bid was also seen a key factor in driving the record growth, along with the launch of a new global baseball flagship tournament, WBSC PREMIER12®, in 2015. WBSC also in 2015 began implementing free global live-streaming and highlights for the Baseball World Cup world championships at youtube.com/wbsc, which has generated significant new subscribers/followers and opportunities for exciting and exclusive content sharing across all WBSC social media platforms.
"Baseball and softball are one of the biggest sports on social media, with millions of young and passionate fans following and supporting their favourite players, clubs, leagues and National Teams around the world," said WBSC President Riccardo Fraccari. "And following Olympic Agenda 2020's emphasis on youth appeal, WBSC and our stakeholders are committed to harnessing the popularity of baseball and softball among young digital users, fans and athletes to help connect the next generation of youth to the Olympic Movement."
The GSI report also evaluated over 80 multi-sport games and world championships that were staged in 2015, and the PREMIER12 2015 ranked 5th in average attendance per match (6.2k per game) and 16th in total attendance (236k).
The PREMIER12 2015 was rated 11th in terms of total number of accredited media. As already published by WBSC, online and print news volume exceeded 30k news articles for the inaugural PREMIER12.
"WBSC is very pleased with the positive ratings and analyses that continue to come in, particularly as the PREMIER12 was a new type of international tournament and concept that was based 100% on our world rankings," said Fraccari. "With PREMIER12 2019 serving as a main qualifier into the Olympic Games Tokyo 2020, we can further expect the numbers to increase for the next edition."
Per a separate report compiled by WBSC and an independent media intelligence agency, WBSC international baseball and softball events in 2015 registered more than 400k in total attendance, 500 million in potential broadcast reach, 2 billion social media impressions and $300 million in brand exposure, while fans from 217 nations and territories watched via WBSC's YouTube channel.