News
2016-11-13
Meiji Jingu Stadium has Kicked Off 47th High School & University National Championship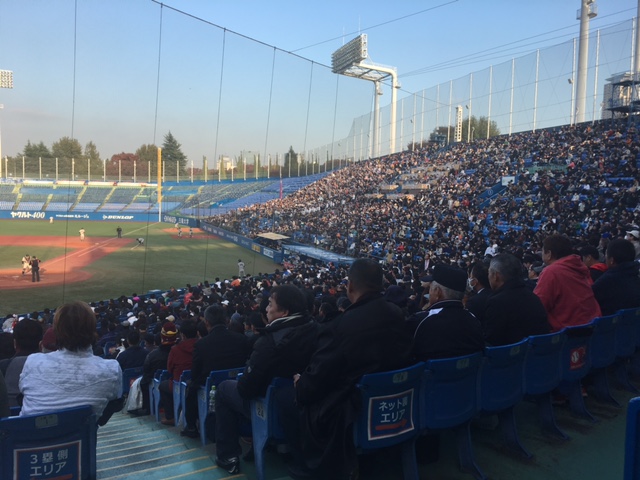 To mark the close of 2016 amateur baseball season, 10 regional high school champions and 11 university champions gathered in the 47th Meiji Jingu (Shrine) National Baseball Championship at Meiji Jingu Stadium in Tokyo to be held for 6 days from November 11. This year's Championship celebrates the 90th Anniversary of Meiji Jingu Outer Garden in which the baseball stadium was built in October, 1926

The winner of high school tournament will secure an additional spot in the 89th National Invitational High School Championship at Koshien Stadium in Nishinomiya to be held for 12 days from March 19, 2017. In addition, the regional high school federation of the champion of this year is invited to send its regional All Stars to participate in the Japan-Taiwan high school exchange series in Taichung from December 24 to 27.

They will be joined by All Stars of Nara Prefectural High School Federation in the 4 teams' Exchange Series to play against the winner and runners up of 2016 Black Panther Flag Tournament of Taiwan. Meitoku Gijuku High School of Nara's Federation was the champion of the last year's National Invitational Championship in Koshien. At the 2015 High School Exchange Series, two All Star teams representing Ehime Prefecture and Yamagata Prefecture played against their counterparts in Taiwan.