News
2016-07-27
TOYOTA MOTOR wins 87th Intercity Baseball tournament for first time
Pitcher Katsutoshi SATAKE (32) of TOYOTA awarded MVP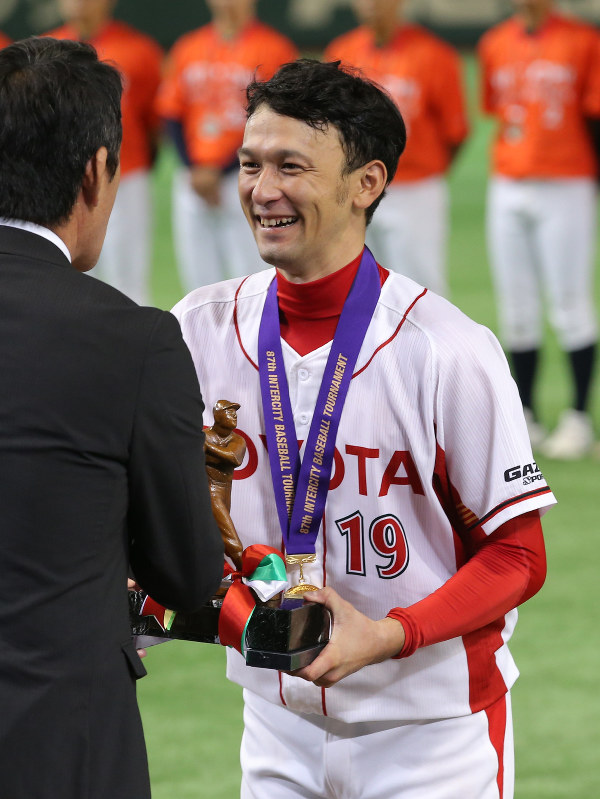 In their 18th entry in the past 87 contests, TOYOTA MOTOR claimed title by defeating HITACHI 4-0 at Tokyo Dome on July 26, 2016.
Katsutoshi Satake (ex. Waseda Univ.) who pitched 30 innings in the Tournament with 4 wins allowing only one run was awarded Most Valuable Player.
The 87th edition of Intercity Baseball Tournament was held for 15 days from July 15, 2016 with 32 teams.