News
2016-05-31
NCAA Division I Baseball Committee announces the field of 64 teams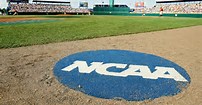 2016– The field of 64 teams competing for the 2016 NCAA Division I Baseball Championship was announced on Monday by the NCAA Division I Baseball Committee.
The national top eight seeds are Florida (47-13), Louisville (47-12), Miami [FL] (45-11), Texas A&M (45-14), Texas Tech (41-16), Mississippi State (41-16-1), Clemson (42-18) and LSU (42-18).
The Atlantic Coast Conference (ACC) set a conference record and tied the all-time mark of having 10 teams in the championship field. The ACC ties the 2014 mark set by the Southeastern Conference (SEC), which had seven teams in the field. Conference USA and the Pacific-12 (Pac-12) have four, while the American Athletic Conference, Big 12, Big Ten, Big West all have three institutions in the field.
Making the tournament for the first time includes Alabama State of the Southwestern Athletic Conference, Fairfield of the Metro Atlantic Athletic Conference, St. Mary's (California) of the West Coast Conference and Utah Valley of the Western Athletic Conference. Overall, 25 of the 64 teams were in the field last year.
Miami (Florida) is in the field for the 44th consecutive year, extending its own record. Florida State is making its 39th straight appearance, second all-time. Other long consecutive streaks: Cal State Fullerton (25) and Rice (22).
Each of the 16 regionals features four teams, playing a double-elimination format. The regionals are scheduled to be conducted from Friday, June 3, to Monday, June 6 (if necessary). Selection of the eight super regional hosts will be announced on www.NCAA.com/cws, Monday, June 6 at approximately 11 p.m. (ET).
The 70th Men's College World Series begins play Saturday, June 18, at TD Ameritrade Park Omaha in Omaha, Nebraska.