News
2017-08-11
National U-12 Rubber Baseball?Championship in progress in Tokyo
51 Teams compete for the Prince Takamado Trophy in the 37th Edition of the Tournament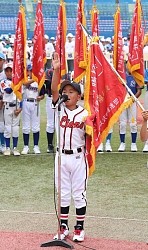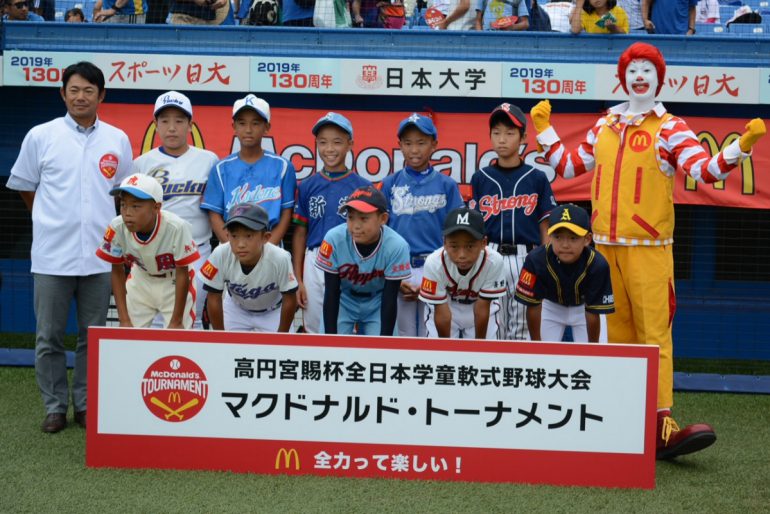 In the pledge for fair play at the opening ceremony, Matsumoto Lions captain Takahito Maruyama said, "We are proud to be able to play at a field of dreams, KOSHIEN for Children!
51 winners from the 47 Prefectural qualifications joined by about 12,000 junior teams of primary schools throughout Japan assembled for the opening ceremony, graced with the presence of Princess Hisako Takamado, at Meiji Jingu Stadium in Tokyo on Thursday, August 10.
The 7-day Championship, also known as KOSHIEN of Primary School, will last from August 11 to 16, 2017 at 7 baseball grounds in Tokyo under the scorching Sun.

---