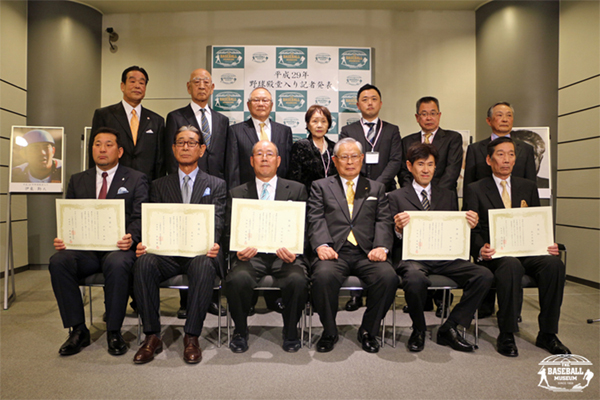 3 professionals and 2 amateurs were inducted into Japan's Baseball Hall of Fame on January 16, 2017. Catcher Tsutomu Ito, pitchers Senichi Hoshino and Masaji Hiramatsu, and late Mirei Suzuki and late Hiroshi Goshi.
(Photo: Courtesy of the Baseball Hall of Fame and Museum of Japan)
BFJ© The photograph may not be copied, reproduced, distributed, transmitted, displayed or published without the prior permission of Baseball Federation, of Japan.
News
More News >>

---